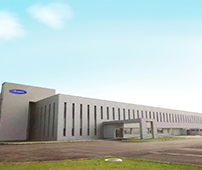 Shenzhen Shen Maoxin Electronics Co., Ltd. was established in 2001 which is a new High-tech enterprise of Specializing in the production of aluminum electrolytic capacitor.our company has occupies 20,000 square meters and has more than 1200 staffs . Our capacity is 800 million per month . In 2008 ,our shenzhen factory production of the domestic first-class, the world's advanced annual capacity to 20 million new energy, energy saving, industrial special bolt capacitance and ox horn capacitor production line, especially more than 500 v high capacitance, its product performance and quality to achieve world-class advanced level, can completely replace the imported products .
Our products are widely used in all kinds of areas,such as :wind power, photovoltaic power generation, frequency converter, stored energy welding machine, laser welding machine, UPS a, EPS , industrial energy storage equipment, industrial automation equipment, medical equipment, energy-saving lamps, high power supply, power distribution cabinets, stage lights, high-power acoustics, etc. Our product obtain high praise market and they are gradually replacing some imported brand.
Our goal :To master the core technology, To be trust for survive and Innovation for developement .